Best Messages For Memorial Day Remember And Honor
Here you will find collection of memorial day wishes messages, Memorial day messages for cards,best memorial day message for remembrance etc.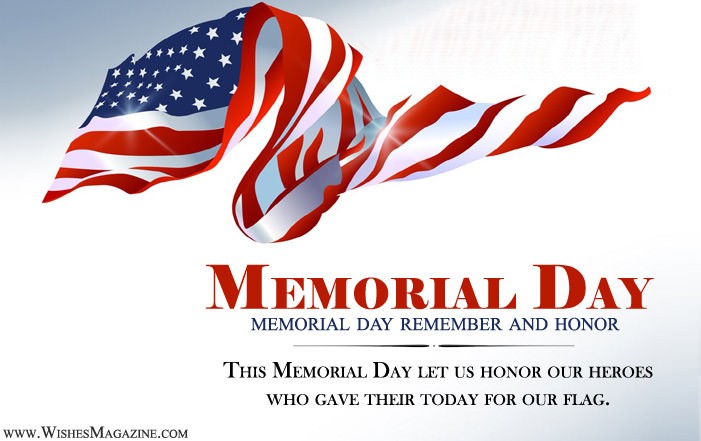 Warm wishes to you and your family on Memorial Day.
Our deepest gratitude goes to the fallen men and women.
We are forever grateful for the ultimate sacrifice of those
who died for the Unites States of America.
May their courage and dedication will never be forgotten.
On Memorial Day, let us honor those
who gave their lives for our country.
My warmest wishes on Memorial Day
and deepest gratitude for
the ultimate sacrifice of our fallen heroes.
Let us celebrate the significant occasion of Memorial Day
by promising ourselves that we will work harder to make our nation proud.
Salute to the heroes who gave
their life for something bigger….the nation.
Read More: Memorial Day Thank You Messages
Let us all remember those courageous souls…
who laid down their lives to keep our nation safe.
Let us remember those who are miles away from home to safeguard homeland.
May God bless all the service men and women in present and past
for their selfless contribution toward country and countrymen.
The occasion of Memorial Day reminds us that
we have lost too many lives to bring our country
and fellow countrywoman freedom and happiness.
This Memorial Day let us honor our heroes who gave their today for our flag.