Happy Father's Day Quotes
Here you will find collection of top fathers day quotes,Fathers day sayings message,Happy fathers day quotes from son and daughter,Best quotes for fathers for fathers day.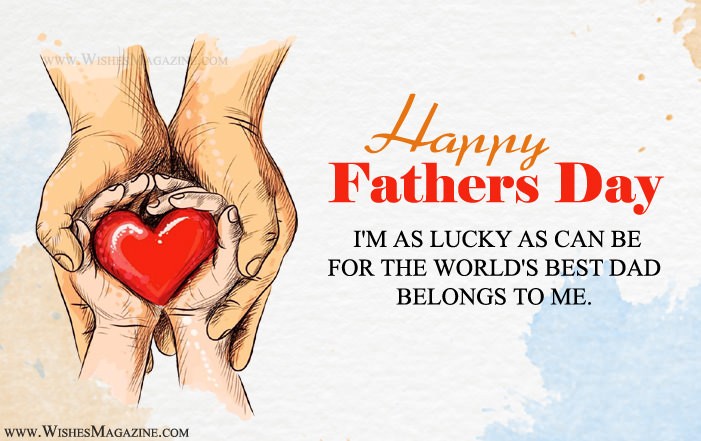 I am not ashamed to say that no man I ever met was my father's equal,
and I never loved any other man as much.
~ Hedy Lamarr
My father gave me the greatest gift
anyone could give another person:
he believed in me.
~ Jim Valvano
Some people don't believe in heroes,
but they haven't met my dad.
Father is the most lovable and adorable person,
No love can exceed or even match
the love of a father for his children.
Read More: Happy Fathers Day Wishes Messages
A daddy is someone who wants to catch you
before you fall, but instead, picks you up,
brushes you off, and lets you try again.
Anyone can be a father, but it takes a lot to be a daddy.
The greatest gift I ever had come from God…
I call him Dad… Patience… Trust… Time… Love… Pride… Joy…
The greatest thing a father can do to his children,
is to love their mother.
When my father didn't have my hand,
He had my back.
~ Linda Poindexter
A father is neither an anchor to hold us back,
nor a sail to take us there,
But a guiding light whose love shows us the way.
My fingers may be small but I've got my daddy
wrapped around them.
Name of father was another name for love.
Daddy hold our hands for a little while and hold our heart forever.
I'm as Lucky as Can Be for the World's Best Dad Belongs to Me.