Best Exam Quotes
Here you will find collection of best exam quotes, Exam wishes quotes, Motivational quotes for exams, Inspirational exam sayings and exam proverbs.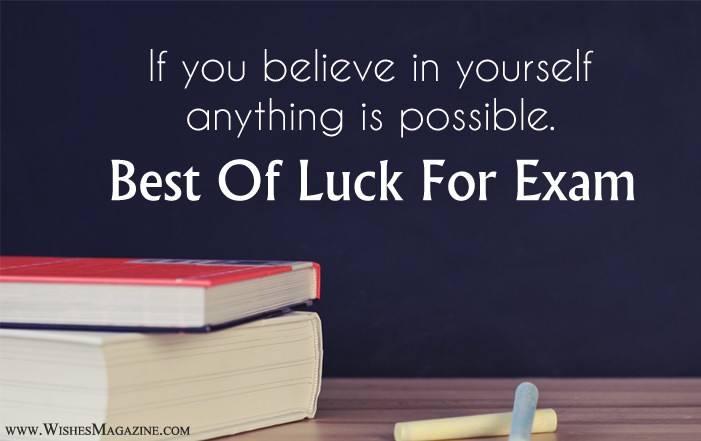 If you believe in yourself anything is possible.
Do It Once, Do It Right. Get It Over With!
~Nan
Always believe in yourself even when it's not easy.
Stay positive,work hard,make it happen.
Don't stress. Do your best. Forget the rest.
Don't stop until you're proud.
Forget the mistake. Remember the lesson.
Be ready to fail 'cause only then you are
ready to succeed.
Stop being afraid of what could go wrong
and think of what could go right.
Fall seven times, stand up eight.
exam please be nice to me.
Read More: Good Luck Wishes For Exam
You are so close to the victory
don't you dare give up now.
Don't stop when you're tired,
stop when you are done.
Don't think about tomorrow.
Think about the task at hand.
keep calm and fight for final exam.
Success doesn't come to you.
You go to it.
~Marva Collins